Gwyllyn Goddard
Physician, Science Team Leader, Entrepreneur, Agronomist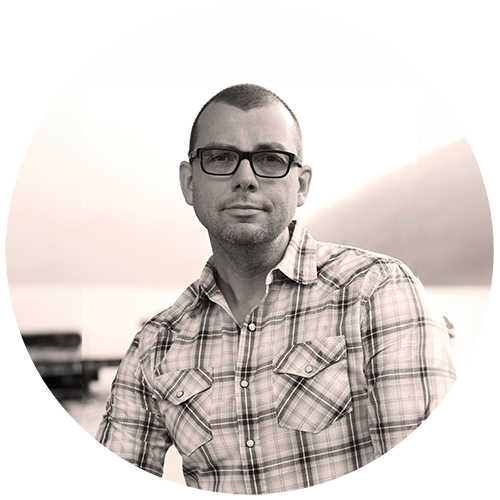 I was born and raised on the Saskatchewan prairies. After my training as an MOTP in the Canadian Forces at university and completing my family medicine residency at McGill in Montreal, Quebec, I had the privilege of helping mothers deliver almost 800 patients during my time in training. I also developed a passion for emergency room work and procedures.
I pursued further studies in an A4M fellowship to gain experience with bioidentical hormones, specifically working with patients who needed assistance with transitioning or required age-related hormone support for conditions like menopause management, hair loss, and male ED-related issues. As a family doctor, I took a keen interest in providing longitudinal care for individuals with comorbidities related to diabetes, obesity, and chronic disease management.
Throughout my career, I spent several years moonlighting in indigenous communities, international third-world disaster relief efforts, and rural settings. I practiced as a smaller-community emergency room physician and hospitalist, gaining valuable experience in diverse healthcare environments.
In the years following, I worked for approximately ten years in regular urban family practice, often stepping in as a locum from 2007 to 2015 to support other healthcare professionals. I then ventured into other business sectors, including cannabinoid medicine, where I assisted around 10,000 Canadians in their journey to cultivate and access their own medical cannabis.
Currently, I serve as the owner and science officer of 'Nutrilife Plant Products.' Outside of my medical career, I find joy in language studies, have a deep interest in science fiction, and strive to stay current with continuing professional development (CPD) coursework. This includes my studies for the USMLE American Certification, which allows me to travel and work in various countries. My professional goals revolve around practicing medicine and alleviating healthcare system burdens in Canada, along with contributing to healthcare efforts abroad.
Click on the tabs below and check out my curriculum vitae below.
Licensure with College of Physicians and Surgeons of Ontario (CPSO) 19-Oct-2009 to 01-Jan-2016
Medical Identification Number for Canada (MINC) 24-Jan-2008
British Columbia Certificate of Incorporation 13-Feb-2006
Membership with The DOCTORS OF BC 16-Jan-2006 to present
Licensure with College of Physicians and Surgeons of British Columbia (CPSBC) 28-Nov-2005 to present
Licensure with College of Physicians and Surgeons of Saskatchewan (CPSS) 26-Sep-2005 to present
Medical College of Canada Qualifying Exam (MCCQE) Part II 17-Jun-2005
College of Family Physicians of Canada (CFPC) 11-Dec-2005 to present
Certificate of Completion McGill University Family Medicine Residency 31-Aug-2003 to 30-Jun-2005
Collège des médecins du Québec (CMQ) Les aspects legaux, deontologiques et organisationnels de la pratique medicale au Quebec (ALDO-Quebec) Exam 03-Jun-2005
Collège des médecins du Québec (CMQ) Licensure 01-Jul-2003 to 28-Jun-2005
Membership with The Saskatchewan Medical Association (SMA) 05-Oct-2005 to present
4-Year Honours Bachelor of Science graduate in Microbiology & Immunology 30-May-1999
Plant Nutrition Business Owner:
Nutrilife Plant Products - fertilizer, organic bio-pesticides & agricultural cleaning agents - Research, Manufacturing and Distribution - Canada & USA 01-Nov-2016
Fertilizer & Organic Bio-Pesticide (fungicide & pesticide) Developer for broad-spectrum agricultural applications - Canada & USA 01-Nov-2016
Consulting:
Consulting for Health Canada ACMPR Licensed Producers 01-Apr-2019
Scientific & product development consulting for Green Hygienics Holdings Ltd. (GRYN) 09-Jun-2018
Scientific Consulting for corporations performing Health Canada ACMPR licensing services 24-Aug-2016
Family & Integrative Medical Practice:
Family medicine practice and urban locums for various clinics (general practice medicine) 01-Jun-2016 to present
Family Practice Chilliwack (general practice and cannabis medicine) 25-Mar-2008 to 04-Aug-2016
Urban Locum for Carestation Health Centres 02-May-2007 to 25-Mar-2008
Rural Locum under NMS: La Loche, SK 24-Apr-2006 to 25-Mar-2008
Urban Locum for Carestation: Vancouver, BC 14-Mar-2007 to 20-Apr-2007
Rural Locum under NMS: La Loche, SK 06-Mar-2007 to 13-Mar-2007
Urban Locum for Carestation: Vancouver, BC 09-Feb-2007 to 03-Mar-2007
Rural Locum for Dr. J. N. Kriel: Prince Albert, SK 31-Jan-2007 to 09-Feb-2007
Rural Locum for Dr. J. N. Kriel: Prince Albert, SK 11-Jan-2007 to 21-Jan-2007
Rural Locum for Prince Albert Emergency Department: Prince Albert, SK 26-Dec-2006 to 04-Jan-2007
Urban Locum for Carestation: Vancouver, BC 07-Dec-2006 to 15-Dec-2006
Rural Locum for Dr. J. N. Kriel: Prince Albert, SK 02-Nov-2006 to 14-Nov-2006
Rural Locum under Yellowknife Emergency Department: Yellowknife, NWT 08-Aug-2006 to 10-Oct-2006
Rural Locum under Dr. Mark Wigmore: Prince Rupert, BC 13-Jul-2006 to 04-Aug-2006
Rural Locum for Dr. J. N. Kriel: Prince Albert, SK 28-Jun-2006 to 08-Jul-2006
Rural Locum under NMS: Ile a la Crosse, SK 27-May-2006 to 07-Jun-2006
Rural Locum under NMS: Ile a la Crosse, SK 24-Apr-2006 to 15-May-2006
Rural Locum Program for Dr. Brian Pasula: Sooke, BC 01-Apr-2006 to 13-Apr-2006
Rural Locum under NMS: La Loche, SK 21-Mar-2006 to 28-Mar-2006
Rural Locum under NMS: Ile a la Crosse, SK 06-Mar-2006 to 21-Mar-2006
Rural Locum for Dr. Michael Reyburn: Prince Rupert, BC 17-Feb-2006 to 27-Feb-2006
Rural Locum Program for Dr. Ellen Wrathell: Sooke, BC 06-Feb-2006 to 13-Feb-2006
Rural Emergency Department Locum: Prince Rupert, BC 07-Jan-2006 to 17-Jan-2006
Rural Locum under Dr. Harris Coburn: Prince Rupert, BC 28-Nov-2005 to 31-Dec-2005
Rural Locum under NMS: Stony Rapids, SK 04-Nov-2005 to 11-Nov-2005
Urban Locum under Dr. J. N. Kriel: Prince Albert, SK 15-Oct-2005 to 30-Oct-2005
Rural Locum under Dr. A. Eshawesh: Melville, SK 11-Oct-2005 to 14-Oct-2005
University of Saskatchewan Medical School: 01-Aug-1999 to 29-May-2003
Medical Doctor Baccalaureate (MD) 09-Aug-1999 to 29-May-2003
Class Representative for Year 1 & 2
Two months in rural Cree Indian Community Hospital - La Ronge, Northern Saskatchewan
One month in Nepali Mobile Medical Clinic - Katmandu, Nepal
One month Orthopedic and Cardiac Surgical Assist - Presidente Prudente, Sao Paulo, Brazil
University of Saskatchewan Pre-Med Courses: 01-Sep-1995 to 30-May-1999
Completion of a Honours B.Sc. in Microbiology at University of Saskatchewan
Induction into Golden Key Honour Society 01-Jun-1999
University of Saskatchewan Dean's Honour List 30-May-1997
Victor and Letha Colleaux Award (academic bursary) 30-May-1995
University of Regina Pre-Med Courses 01-Sep-1993 to 30-May-1995
University of Regina Dean's Honour List 30-May-1995
University of Regina Dean's Honour List 30-May-1994
Residency at McGill University (CCFP) 01-Jul-2003 to 28-Jun-2005:
Psychiatry St. Mary's Hospital 01-Jul-2003 to 24-Aug-2003
Family Medicine St. Mary's Hospital 25-Aug-2003 to 20-Sep-2003
Internal Medicine St. Mary's Hospital 21-Sep-2003 to 19-Oct-2003
Emergency Medicine St. Mary's Hospital 20-Oct-2003 to 16-Nov-2003
Obstetrics/Gynecology St. Mary's Hospital 17-Nov-2003 to 11-Jan-2004
Neonatology/NICU Royal Victoria Hospital 12-Jan-2004 to 12-Jan-2004
Geriatrics St. Mary's Hospital 09-Feb-2004 to 07-Mar-2004
General Surgery St. Mary's Hospital 08-Mar-2004 to 04-Apr-2004
Intensive Care Unit St. Mary's Hospital 05-Apr-2004 to 02-May-2004
Pediatrics MTL Children's Hospital 03-May-2004 to 30-May-2004
Palliative Care St. Mary's Hospital 31-May-2004 to 27-Jun-2004
Sports Medicine St. Mary's Hospital 28-Jun-2004 to 01-Aug-2004
Emergency Medicine St. Mary's Hospital 02-Aug-2004 to 29-Aug-2004
Pediatrics MTL Children's Hospital 30-Aug-2004 to 26-Sep-2004
Family Medicine St. Mary's Hospital 27-Sep-2004 to 19-Dec-2004
Internal Medicine St. Mary's Hospital 20-Dec-2004 to 16-Jan-2005
Tsunami Relief Work Banda Aceh, Indonesia 17-Jan-2005 to 12-Feb-2005
Pediatrics Emergency MTL Children's Hospital 14-Feb-2005 to 03-Mar-2005
Rural Northern Medicine Chisasibi, James Bay, QC 14-Mar-2005 to 10-Apr-2005
Family Medicine St. Mary's Hospital 11-Apr-2005 to 11-May-2005
Rural Northern Medicine Chisasibi, James Bay, QC 09-May-2005 to 05-Jun-2005
Family Medicine St. Mary's Hospital 06-Jun-2005 to 01-Jul-2005
Highlights of Residency - International & Rural Medical Training:
One month Tsunami Disaster Relief in Norwegian Red Cross/ ICRC Field Hospital

Banda Aceh, Indonesia

Two months in rural Cree Indian Community Hospital

Chisasibi, James Bay, Quebec
Professionalism in Medical Practice: Avoiding the Pitfalls 21-Oct-2016 to 22-Oct-2016
Association for Continuing Legal Education (ACLEA) 2016-Award of Outstanding Achievement Medical-Legal Conference XIII (contributor) 2016-Jun-19
Justice Institute of BC (JIBC) Certificate in Leadership & Conflict Resolution (CRES-1473) "Managing The Conflict Within" 06-Jun-2016 to 07-Jun-2016
St. Paul's Primary Care Conference at Vancouver Convention Center 24-Dec-2015 to 27-Dec-2015
Expert Physician Communicator Course – Level 1 hosted by UBC Faculty of Medicine 29-Oct-2015
Basic Life Saving (BLS) Health Care Practitioner (HCP) Level C hosted by the Heart & Stroke Foundation 24-Jun-2015
Bioidentical Hormone Replacement Therapy (BHRT) Conference 20-Jun-2015
Acute Trauma Life Saving (ATLS): Kelowna, BC 06-Jun-2015 to 07-Jun-2015
Award of Outstanding Achievement Medical-Legal Conference XIII (contributor) 2015-Jan-29
Bioidentical Hormone Replacement Therapy (BHRT) Conference 06-Nov-2014 to 08-Nov-2014
Canadian Consortium for the Investigation of Cannabinoids (CCIC), Albuquerque, NM conference 31-Oct-2014
Ageless Aesthetic Institute (Botox, Fillers, Lasers), Aventura, FL course 09-Aug-2014 to 12-Aug-2014
Canadian Consortium for the Investigation of Cannabinoids (CCIC), Toronto conference 28-Mar-2014
Bedrocan Cannabinoid Masterclass Course, Leiden University, Netherlands conference graduate 22-Sep-2013 to 26-Sep-2013
College Physicians & Surgeons of British Columbia (CPSBC) Medical Record Charting Course 28-Aug-2013
College Physicians & Surgeons of British Columbia (CPSBC) Prescriber's Course attendee 19-Apr-2013
Pediatric Acute Life Saving (PALS): Vancouver, BC 07-Oct-2005
Acute Coronary Life-Support (ACLS): Victoria, BC course annual 01-Oct-2005 to 01-Oct-2007
Acute Trauma Life-Saving (ATLS): Saskatoon, SK course annual attendee [ATLS ID 334589] 24-Sep-2005 to 24-Sep-2009
Cardiopulmonary Resuscitation Level C (CPR-C): Victoria, BC course 07-Aug-2005